School of Health Sciences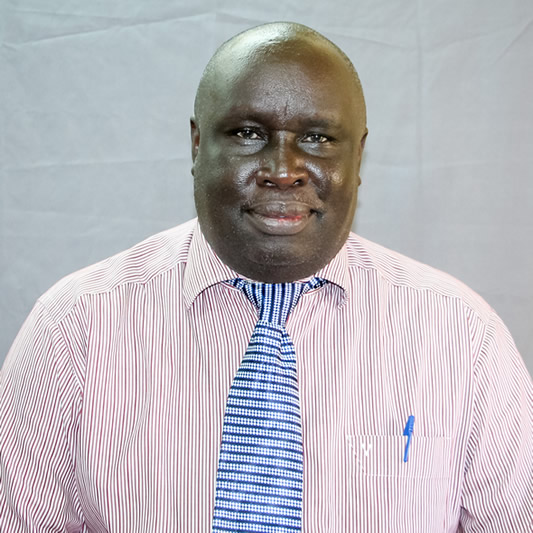 Dr. George Ayodo
Dean
Dean's Message
The School of Health Sciences was founded with a mission to provide a holistic approach to health services to humanity mediated by sciences and technology.
There are two departments within the School namely the Public Health and Community Health & Development Department and the Department of Biomedical Sciences. Each department offers various programmes all leading to a health care profession. All departments have active research programmes in various specializations.
The main objective of the Department of Public Health and Community Health & Development is to prepare graduates for the health sector and the society who are able to carry out investigation, control, eliminate and prevent environmental health problems and their potential risks. The role of the department is to train Public Health Professionals, Community Health Officers and Community Health Assistants to be change agents in the field of environmental health as part of the health sector whose main objective will be to promote and improve the health status of the Kenyan population. The efforts in this regard are directed towards controlling, preserving or improving the environment in order to achieve optimal health at individual, family and community levels. The core mandate of the Department of Biomedical Sciences is to equip graduates with knowledge and skills to be able to contribute to health related solutions and advancement of health through research and technology. The school offers courses that run from certificate to postgraduate level of training The School graduates students in the following academic programs: PhD in Public Health, MSc in Epidemiology and Biostatistics, MSc in Biomedical Sciences, Master of Public Health- Health Promotion and Epidemiology and disease control options, BSc in Public Health, Bachelor of Science in Community Health and Development, Diploma in Community Health and Development and Certificate in Community Health and Development.
The training is offered by highly trained and motivated experts who are teaching and mentoring learners in the fields of Public Health, Community Health and Development, Biomedical Sciences, Epidemiology and Biostatistics.
School Contacts:
The Dean
School of Health Sciences
Jaramogi Oginga Odinga University of Science and Technology
P.O Box 210-40601; Email: shs@jooust.ac.ke
BONDO