Over 40 Complaints Handling Officers (CHOs) of Jaramogi Oginga Odinga University of Science and Technology have been taken through one day training on Complaints Handling by the Commission of Administrative Justice, largely known as the Ombudsman. The training was conducted by Senior LegalOfficers,Fredrick Lilako and Amelia Otonofrom the Office of the Ombudsman, Kisumu.
While giving the Key note address during the official opening of the training at the University's Kisumu Campus, the Vice chancellor Prof. Stephen Agong', challenged the members to take up their roles seriously to ensure that customer complaints are not only managed but minimized almost to zero through all fairness and honesty in service delivery. Echoing the same statements, Prof. Washington Olima -the Deputy Vice Chancellor in charge of Planning Administration and Finance (PAF), DVC-PAF, who was also in the meeting , encouraged the officers to accept complaints as a mirror that help reflect areas of improvement but should not take much time solving the same complaint over time.
The officers, who are appointed by the DVC-PAF, come from all the departments within the University and are tasked to handle and respond to all forms of complaints/compliments launched in their various departments from the wide range of the University's customers.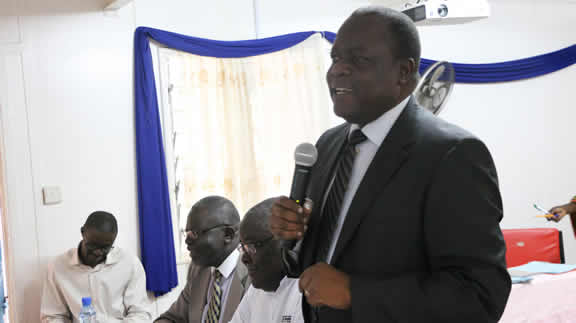 The one day intensive training saw the officers equipped with the skills they need in the following areas;
Customer rights to access of information
Right to fair administration
Alternative Dispute Resolution
Organizational Culture and Service delivery
Servant Leadership in the Public Service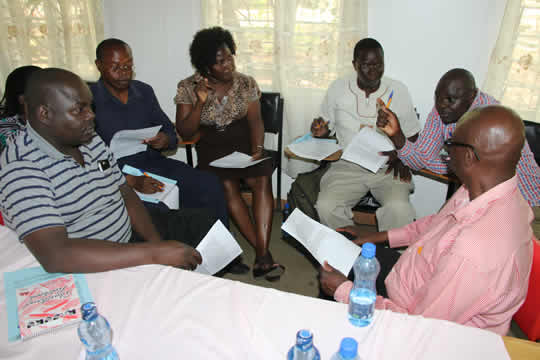 Prof. Francis Ang'awa –Ag. Principal Kisumu Campus, said, "Complaints will always be there to be solved as long as we do not do our work diligently. He called on all staff to be proactive in service delivery by having the customer as the first priority. Ms. Keziah Ogada who is the University's Chief Complaints Handling Officer (CCHO) has since appealed with the departmental Complaints Handling Officers to apply all the skills they have learnt in their respective areas of operations.
Complaints handling is an indicator in performance contracting and part of sensitization to key officers in the University. This falls on the backdrop of the Orientation week by first years joining the Institution this week.