"If my people who are called by my name shall humble themselves, and pray, and seek my face, and turn from their wicked ways then I will hear from heaven; And will forgive their sins, and will heal their land."

This was the message during a prayer day held at the University hospitality grounds on the 20th July 2017 when students and staff converged to seek Gods' face. The purely internal affairs, attracted powerful sermonettes by Rev Dr. Walter Akuno, Rev, Dr Nyakinda and Fr. Dr. Charles Oduke.

The Occasion brought together the entire JOOUST family encompassing all religions. The theme of the day was prayers for students and staff health, the University, peaceful national elections and for the families of the departed souls. The event saw a moment of silence observed in honour of departed souls.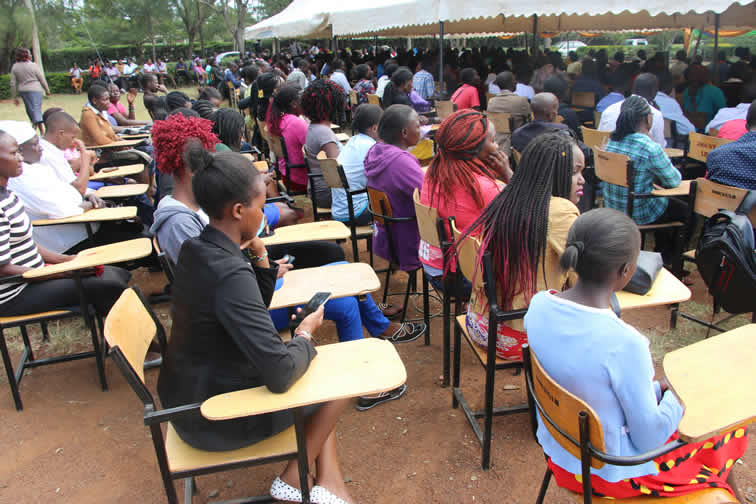 The Vice Chancellor, Prof Stephen Agong' hailed the organizers of the occasion. He said that the University needs to get together more as a family to seek Gods' intervention for a peaceful election and co-existence, divine health of both students and staff and to praise Him for the milestones that have been achieved.