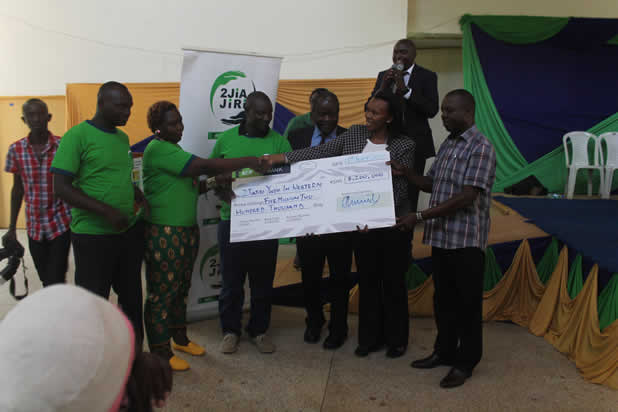 The KCB foundation through its 2jiajiri platform presented cheques to beneficiaries of the local communities in Bondo, Busia and Kisumu counties. The foundation had partnered with the University to train some of the beneficiaries in fish farming and marketing.
While speaking during the occasion, the Vice Chancellor, Prof. Stephen Agong' said that the platform was a welcome opportunity for the local community to benefit from the University in acquiring skills necessary in becoming successful entrepreneurs. "In the long term we intend to have a more elaborate partnership with the community, KCB foundation and the County and National governments in order to address issues to do with dwindling fish supplies.
In attendance was Bondo MP Dr. Gideon Ochanda who welcomed the initiative and hailed the bank for involving the local leadership in identifying members of the community. The member of parliament encouraged much more partnerships with the University for purposes of improving the livelihoods of the local communities for additional skills set.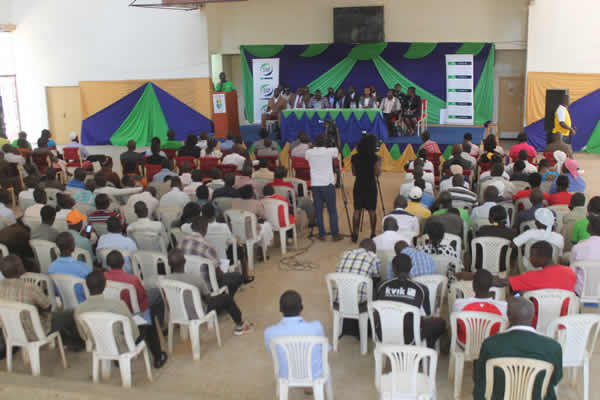 In a message delivered on behalf of the Director, KCB Foundation, Ms. Jane Mwangi, by the head of programmes Ms. Rachel Gathoni, she said that one of the key pillars for the programme is a focus on agri-business. The initiative is set to equip local community members in skills development for self-sufficiency in employment. Over 2300 have benefited from the initiative with about 10,000 going through the training.
The occasion saw cheques worth 5.2 million issued out to beneficiaries for startup businesses. 98 business people benefited from the University through training in fish farming and marketing courses. The next initiative will be held in 2018 nationwide.