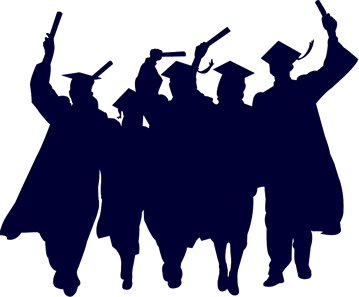 1. GRADUATION DATE
This is to inform that the 4th Graduation Ceremony will take place on Friday 26th May, 2017 starting from 8.00 am at the Main Campus, Bondo. All those students who would qualify for graduation are informed as follows:
2. ORDER OF NAMES
. Each graduand should confirm the correctness and order of names from their respective schools. The names should be in this order:Surname, First Name then Other Names. (Example, if the names as per the National ID reads:  Stephen Kimani Otieno, the correct order should be: Otieno, Stephen Kimani.
. Note any correction in the names after graduation will attract a fine of Kshs.3,000/- and the correction of certificates takes a minimum of 6 months
 3. FEE PAYMENT
Only those who have cleared all fees and any other charges will be included in the graduation list and be allowed to graduate.
4. FILLING OF CLEARANCE FORMS
It is a mandatory requirement for students to fill the official clearance forms in person. The clearance forms are available at Admissions Office, main Campus and campuses. Only students who have duly filled clearance forms will have their names in the graduation list.
5. GRADUATION FEE
 Graduands will be required to pay a non-refundable Convocation fee as indicated below:
PhD             - Kshs.6,000/-
Masters        - Kshs.5,000/-
Bachelors      - Kshs.4,000/-
Diploma       - Kshs.3,500/-
Certificate     - Kshs.3,000/-
These fees should be paid to Jaramogi Oginga Odinga University of Science and Technology Equity Bank Account No. 0750294239156, Bondo Branch. Please obtain an official receipt at JOOUST Main Campus Cash Office.
The deadline for CLEARANCE is Monday 12st May, 2017.
For enquiries contact the undersigned on phone no: 057 205 81 35 or 057 205 8135.Email: This email address is being protected from spambots. You need JavaScript enabled to view it..
Dr. Walter Akuno, PhD
Registrar, Academic Affairs
12th May, 2017.